You are here: Home > News > New Undercover Hotel Offer
New undercover hotel offer - Heathrow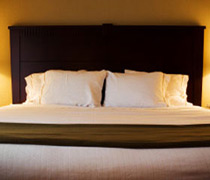 Undercover hotels are a fantastic way to ensure both quality and value. Flying from Heathrow airport and looking for a relaxing night in luxury before your departure? An undercover hotel is the perfect choice.

To ensure we can give you this great low price, we cannot tell you the name of the hotel until you've made your booking.
This offer is a fantastic hotel room and parking package, which is available for two lengths of stay.
Check out these fantastic prices...
Hotel room, including 8 days parking is available on weekends at £59.00
Hotel room, including 8 days parking is available midweek at £99.00
Hotel room, including 15 days is available on weekends at £65.00
Hotel room, including 15 days is available midweek at £109.00
Rest assured that you'll be staying in a 4 star hotel, with all the luxuries and facilities that you'd expect. You can enjoy an en-suite bathroom, Sky television, telephone, tea and coffee making facilities, air-conditioning, trouser press and minibar.
All you need to do is park overnight at the hotel, in the morning drive to the Long Stay T1,2,3 car park, directions to the car park will be provided.

Transfers to the airport will be provided by the car park free of charge, which operate between 04.45 - 23.45hrs, every 10 - 12 mins, transfers by the car park will only be provided to T1,2,3.

For a transfer to either T4 or T5, take the transfer to either T1,2,3, and catch the Heathrow Express train (free of charge), to either T4 or T5.
Published: December 29 2009
---
Other Related Articles
Tunisia travel disruption. Monday, June 29, 2015
Important information for customers travelling to or returning from or affected by Friday's events in Tunisia.
Gatwick Airport Chauffeured Parking Service
Gatwick CPS offer a low cost, efficient and friendly personal parking service with high levels of security.
Gatwick Airport Mystery Hotels - Airparks Special Deals
Book an un-named four star airport hotel at Gatwick for a bargain price - rates start from £45 a night
Bristol Airport Holiday Inn
Enjoy low rates at the Bristol Holiday Inn - Room plus 8 day parking from £125 or room plus 15 days parking from £140.
Airparks featured in Which? magazine
Airparks airport parking get a mention for low prices in Which? consumer magazine.