You are here: Home > News > Undercover Heathrow 4 Star Hotel
Undercover Hotel at Heathrow
Flying from Heathrow Airport and looking to start you holiday with style? An overnight stay at a luxurious 4 Star hotel will do just that and, even better, at Airparks we can offer stays for such a low price we have to keep the name of the hotel a secret until after you've booked.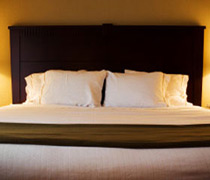 At Airparks we can even offer a low cost when you book with Heathrow Airport parking. Check out these prices:
Room only from £43.00

Room inclusive of 15 days parking from £59.00
While you're paying a bargain of a price you'll still be getting every luxury and comfort you'd expect from a 4 Star hotel. All rooms are en-suite and come with colour television with satellite channels. Rooms will have a telephone and tea and coffee making facilities while the hotel itself will offer a superb bar and restaurant with something to suit all tastes.
When you book the Undercover Heathrow Hotel with Airport Parking you'll also be booking peace of mind. Your car will be stored in a secured facility with a high level of security measures in place to ensure that your care will be in safe hands while you're off in sunnier climes.
Take advantage of this fantastic deal and book your Undercover Heathrow Hotel with Airparks today. Simply select the dates you require your stay and select "Undercover 4 Star Hotel" from the options and head for comfort and luxury at a low cost.
Published On: August 20th 2009
---
Other Related Articles
Tunisia travel disruption. Monday, June 29, 2015
Important information for customers travelling to or returning from or affected by Friday's events in Tunisia.
Gatwick Airport Chauffeured Parking Service
Gatwick CPS offer a low cost, efficient and friendly personal parking service with high levels of security.
Gatwick Airport Mystery Hotels - Airparks Special Deals
Book an un-named four star airport hotel at Gatwick for a bargain price - rates start from £45 a night
Bristol Airport Holiday Inn
Enjoy low rates at the Bristol Holiday Inn - Room plus 8 day parking from £125 or room plus 15 days parking from £140.
Airparks featured in Which? magazine
Airparks airport parking get a mention for low prices in Which? consumer magazine.