You are here: Home > News > Luton Airport Roadworks
Road closures around Luton airport and Airparks Luton
If you are due to be travelling to Luton aiport or Airparks Luton between September 16 2009 - February 14 2010, please note the following important information for your travels.
At Airparks we are dedicated to bringing you the latest news and information to ensure that you are aware of anything that could have an effect on your journey. Please see the information below that advises road closures and roadworks in and around Airparks Luton and Luton airport.
There are ongoing road works in Newlands Road between September 2009 and March 2010. This will mean that for the below dates and times, Newlands Road will be closed at night.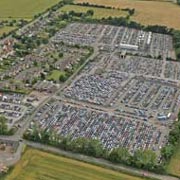 Proposed closures:
16th Sep - 7th Oct
11th Dec - 16th Dec
7th Jan - 12th Jan
14th Jan - 20th Jan
13th Feb - 14th Feb

Hours closed each night:
Monday to Thursday - 11pm to 5am
Friday - 11pm to 6am
Saturday - 10pm to 8am
Sunday - Midnight to 5am
If Newlands Road is closed please continue along the A1081 towards Harpenden and take the next right turn signposted Slip End and Pepperstock. Follow that road to the traffic lights in the village and go straight across. Take the first left signposted Airparks and the car park entrance is 150 yards ahead on the right.
For more information, please contact the Highways Agency or take a look at their site. Highways Agency
Published: September 8 2009