You are here: Home > News > Snow disrupts UK airports | Flights delayed or cancelled at six airports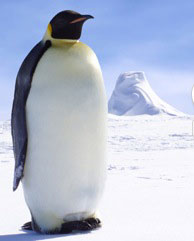 Snow disrupts UK airports
[February 5, 2009]
Heavy snow has caused disruption at airports across the UK.
Flights have been cancelled and delayed at Luton, Birmingham, East Midlands, Cardiff and Bristol airports, and travellers are being advised to contact their airline before setting off.
Flights at Luton have resumed after the weather brought the terminal to a standstill this morning.
Check-in was suspended but reopened at lunchtime. However, flights are still subject to delays and cancellations.
Roads in the area have also reopened after being closed this morning, and Airparks buses are running to and from the airport as normal every 20 minutes.
However, anyone travelling to the airport should contact their airline and check public transport and road conditions before setting off.
easyJet cancelled eight flights from Luton during this morning's disruption, and some inbound flights were diverted to Gatwick and Stansted.
Birmingham airport is open, but a number of flights have been delayed and travellers are being advised to contact their airline.
Flights at East Midlands airport are suspended, but passengers have been advised to check in as normal.
No roads have been closed, so Airparks buses are running as normal, but passengers should expect delays at the airport.
Cardiff airport is experiencing minor disruption, but passengers are being advised to check in as normal and contact their airline if they have any queries.
There are also delays at Bristol airport, and Leeds Bradford is warning that disruption is possible.
Published by Sarah Linney