You are here: Home > News > 4 Day Parking at Airparks
Four Day's Parking with Airparks
Planning on escaping the winter weather with a long weekend getaway? At Airparks we can now offer a 4 Days option at five of our top car parks and all at our low prices.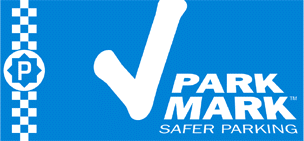 When you book with us you can get 4 day's parking from as little as £11.20 with prices starting from as little as £2.49. All of our facilities are conveniently located close to the airports and offer free transfers for you and your luggage 24 hours a day throughout the year.
At Airparks we pride ourselves on our high level of customer service. Airparks' facilities are also highly secured with CCTV, regular patrols and fencing. Parking your car with Airparks delivers peace of mind and convenience at a low cost.
Airparks Available with 4 Days Parking
Birmingham Airparks: from £2.49 a day, 4 days parking from £11.20
East Midlands Airparks: from £3.94 a day, 4 days parking from £23.92
Luton Airparks: from £3.94 a day, 4 days parking from £16.00
Manchester Airparks Handforth Dean: from £2.99 a day, 4 days parking from £11.96
Gatwick Airparks: from £4.00 a day, 4 days parking from £22.95
Don't miss out on these low prices, book your short break parking online with Airparks today.
Published by: Tony Hill
Published on: 15th January 2008
Other Related Articles
Tunisia travel disruption. Monday, June 29, 2015
Important information for customers travelling to or returning from or affected by Friday's events in Tunisia.
Gatwick Airport Chauffeured Parking Service
Gatwick CPS offer a low cost, efficient and friendly personal parking service with high levels of security.
Gatwick Airport Mystery Hotels - Airparks Special Deals
Book an un-named four star airport hotel at Gatwick for a bargain price - rates start from £45 a night
Bristol Airport Holiday Inn
Enjoy low rates at the Bristol Holiday Inn - Room plus 8 day parking from £125 or room plus 15 days parking from £140.
Airparks featured in Which? magazine
Airparks airport parking get a mention for low prices in Which? consumer magazine.