You are here:
Birmingham Airport Hotels With Parking Test
Our Top 5 Birmingham Airport Hotels with Parking
Last updated on 21st January 2019
Wake up just minutes from the terminal feeling refreshed and relaxed, just the way you should for your holiday. No need to worry about rushing to the airport when you book an ultra convenient and affordable Birmingham Airport Hotel with Parking.
You won't be short of choice when it comes to hotels near Birmingham Airport, which can make finding the best ones a little daunting and time consuming. That's where we come in - we've done the legwork and created a very detailed and honest list of what we think are the best airport hotels at Birmingham; starting with our top 5 right here: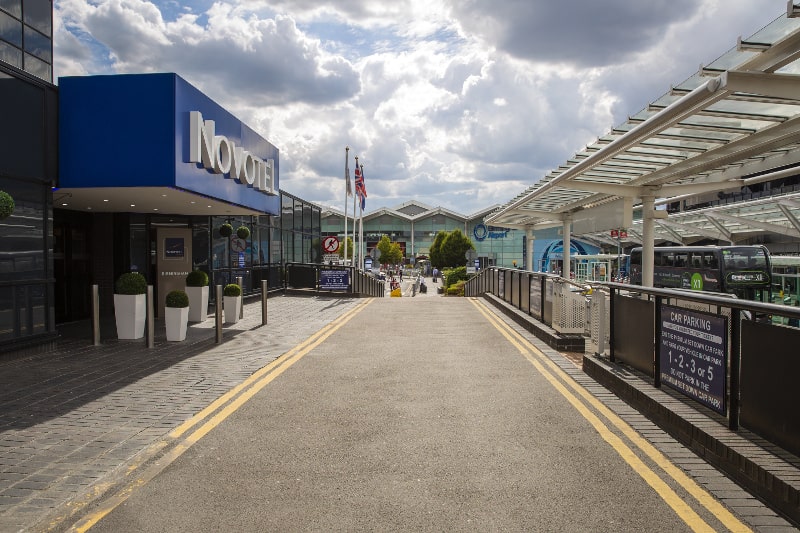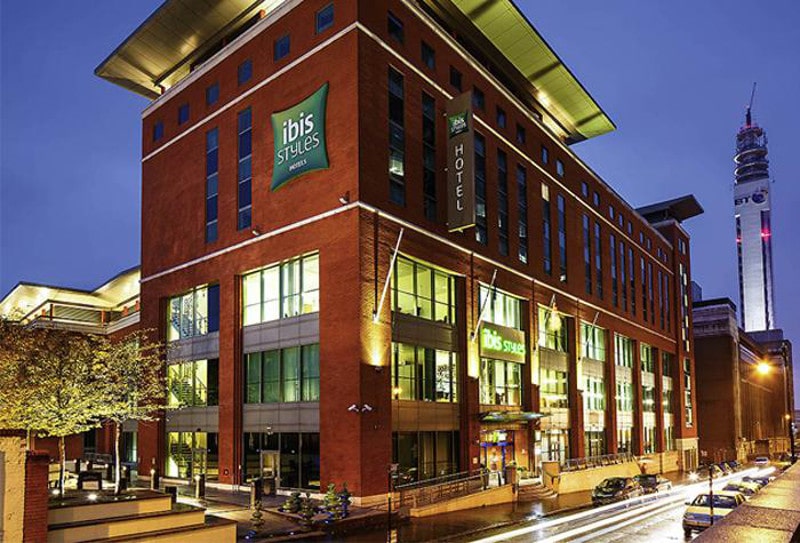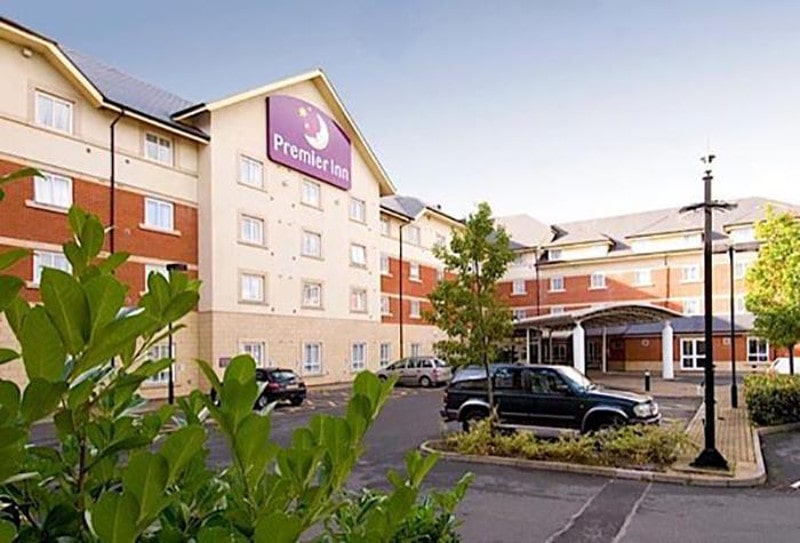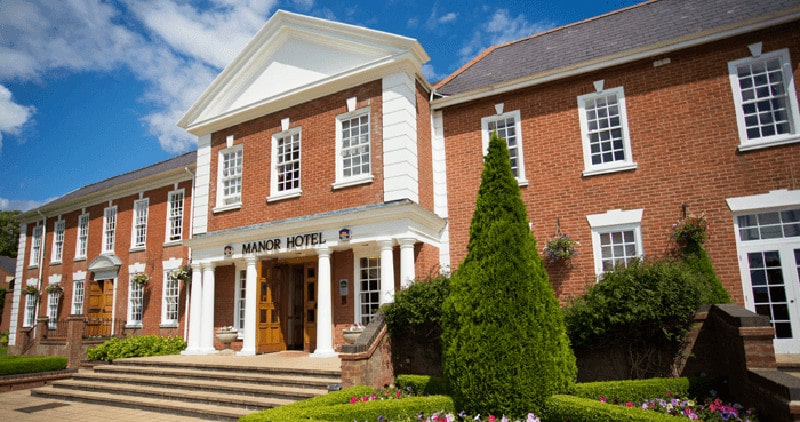 Previous
Next
1. Ibis
For an incredible-value, modern hotel located just a 2-minute walk away from the terminal, look no further than the 3-star Ibis.
The Hotel
The hotel maintains a modern and sleek feel throughout, decked out in comfy furniture and eye catching artwork.
The real beauty of this hotel, however, is the location; you're just a 2 minute walk from check-in, meaning you can go ahead and enjoy a lie-in or take some time to tuck into a hearty breakfast because you don't have to worry about traffic or transfers.
The laid-back Fogg's restaurant serves dishes inspired from all over the world, so we're sure you'll find something you fancy. From our reviews, the overall consensus is that the food is pretty good, reasonably priced and the staff are friendly, however it does get quite busy so service can sometimes be a little slow. With this in mind, if you don't fancy eating at the hotel, you can always head across the road to the terminal where you'll find a wide selection of eateries.
If you've got an early flight, breakfast at the Ibis is ideal - they serve from everyday from 4am. Choose from a delicious breakfast buffet of cooked and continental item for £9.50.
The Room
In true Ibis fashion, the rooms are clean, compact and tastefully styled. They're also equipped with soundproofed windows and blackout curtains to block out any airport noise because, after all, you are just a short walk away from the terminal.
The rooms are bright and modern with a nice neutral colour scheme, with some quirky wall art to add some character.
Despite not being the most generously sized rooms, the Ibis utilises the space perfectly, ensuring all the essentials are at your fingertips. Let's begin with the beds - they're large doubles (singles are also available) and are consistently praised by reviewers for being "lovely and comfortable".
In terms of furniture there';s a mini wardrobe area with enough hanging space for a few items and a desk and chair. The en-suites are more of a pod-type, shower room with a great power shower, and complimentary shower gel and shampoo.
When the evening rolls around and it's time to relax, you'll find all those welcoming mod-cons: free wifi, flat screen TV, plenty of sockets the pre-flight charging of gadgets, and a great tea and coffee tray.
Wifi is free, fast and consistent. Perfect if you've got work to do or want to stream a film or TV programme on Netflix.
Parking
The parking included with Birmingham airport hotel and parking bundle is with Airparks. Before making your way to the hotel, drop your car off at Airparks. From the car park, catch the free transfer bus to the airport (which takes just 14 minutes) and then simply stroll across the road to check-in at the Ibis. With parking ticked off your to-do list the night before, your holiday has officially begun!
A quick summary of the Ibis:
The Ibis is a modern, 3-star stopover with all the essentials for a comfy stay; simple but welcoming room, decent restaurant and friendly staff. It's pretty easy on the pocket as well. Roll out of bed and walk to check-in in just 2 minutes.
Pros
Cons

✓

2 minute walk to the airport

✗

Rooms are on the small side

✓

Great value for money

✗

Relatively busy resturant

✓

Soundproofed bedrooms

✓

FREE, fast wifi throughout the hotel

✓

Breakfast served from 4am
Check the price of your stay:
Hotel facilities
FREE wifi
Bar and restaurant
Business services
Laundry service
Ironing room (3rd floor)
Non smoking
Wheelchair access
Shoe shine machine
---
Room facilities
Large double bed
En suite/wet room
FREE wifi
37" TV
USB charging hub
Telephone
Air conditioning
Tea/coffee tray
---
Parking
Parking with Airparks available
2. Novotel
Slipping into our number 2 spot is the Novotel. It's the closest hotel to the terminal and provides 4-star convenience and comfort.
The Hotel
The hotel has a very contemporary and welcoming feel throughout, which you'll experience from the moment you step through the Novotel doors to the open lobby and check-in area. There's even a porter to help take your luggage up to your room! Speaking of the staff, reviews consistently praise the "friendly and helpful" nature of the staff, which is a real bonus because we understand how customer service can really make or break a stay.
Living up to its 4-stars, the hotel's facilities are top notch and there's something for everyone. For the kids, there's a play area equipped with video games which will keep them occupied for a few hours. For the fitness fanatics, there's a small but well maintained fitness room equipped with a couple of cycling machines and a few weight machines. For those who fancy a healthy dose of pre-holiday relaxation, there's the welcoming bar to enjoy.
We've had a good look over what people have said about the food and overall it gets a thumbs up - there's a great balance of local and international dishes but people have said that the dishes are a little on the more expensive side.
Breakfast isn't included in the price but if you do fancy grabbing something to eat before you fly, there's a cooked English option (costing £16.45) or a continental option (costing £12.45).
A quick summary of the Novotel:
The Novotel, located within the airport grounds, is just a 1-minute walk away from check-in - you don't get more convenient than that! The hotel boasts 4- star facilities and beautifully styled bedrooms.
Pros
Cons

✓

Closest hotel to the airport

✗

Food can be a little pricey

✓

Soundproofed rooms

✗

Small gym

✓

Spacious room and en-suite

✗

Wifi in communal areas is charged

✓

Free, fast wifi in room

✓

Gym

✓

24 hour bar

✓

Meeting rooms

✓

Kids play area
Check the price of your stay:
Hotel facilities
No smoking
Disabled access
Hotel bar and Restaurant
Room service
WiFi
Meeting Rooms
Gym
Kids play area
---
Room facilities
Queen bed
En suite
Sofa bed
Work area
FREE WiFi
26" LCD TV
Pay per view movies
Hair dyer
Iron
Laptop safe
Mini bar
Tea/coffee tray
Telephone
Radio
Alarm clock
Air conditioning
Free morning newspaper
---
Parking
Parking off site with Airparks available
3. Ibis Styles
You won't be able to stay closer to Birmingham airport for a cheaper price than with the Ibis Styles.
The Hotel
So, what makes this such a popular Birmingham airport hotel? Location. Situated within the same complex as the vibrant NEC Exhibition Centre, you're just a 6 minute journey away from the airport. For many travellers, this more than makes up for the fact that there aren't fancy facilities on-site like a pool or gym. The fresh and stylish Ibis Styles is perfect for holidaymakers prioritising convenience and value.
The friendly staff and open plan restaurant, bar and lounge create a warm and welcoming atmosphere throughout the hotel.
When it comes to food, enjoy a bistro-style dish at the relaxed Hub restaurant and afterwards treat yourself to your favourite tipple at the bar and lounge. You'll be pleased to hear that most reviews consider the food to be average to very good so as long as you're not expecting fine dining, it should hit the spot.
Enjoy high speed wifi in your room and throughout the hotel.
The Room
The rooms are modern and inviting, with all the things you expect for an enjoyable stay including a comfy bed and practical bathroom with a power shower. It's also a bit more spacious than your typical 'budget hotel'; which is always a bonus.
Bursting with character, each room has welcoming pops of colour and bold, eye catching artwork to break up the white. Some of the decor, like a funky bear riding on a bicycle, might be a little 'out there', but one thing for sure it's definitely a bit of fun.
You'll find all your creature comforts; the rooms are equipped with a 32" TV, free wifi and plenty of tea/coffee making facilities.
Tuck into a free continental breakfast (served from 3am - 10am) or if you fancy a cooked English (served from 7am - 10am) pay just £7.50.
A quick summary of the Ibis Styles:
Stay just 6 minutes from the airport in the stylish and affordable Ibis Styles. From the free wifi to the complimentary breakfast, you're definitely in good hands.
Pros
Cons

✓

0.2 miles to the airport

✗

Smallish rooms

✓

Good value for money

✓

FREE wifi throughout the hotel

✓

Modern and down-to-earth hotel

✓

Free continental breakfast
Check the price of your stay:
Hotel facilities
FREE wifi
Bar and restaurant
Conference facilties
Air conditioning
Non smoking
Wheelchair access
Dry cleaning
Laundry service
---
Room facilities
Double bed
En suite
FREE wifi
32" TV
Air conditioning
Telephone
Full length mirror
Desk area
Tea/coffee tray
---
Parking
Parking at the hotel available
Parking with Airparks available

(cheapest option)
4. Premier Inn
The Premier Inn is one of our most affordable and family-friendly Birmingham airport hotels with parking.
The Hotel
It's not surprising that the Premier Inn is a popular Birmingham airport hotel with travellers - it really is a great all rounder. From the modern, 3 star facilities and friendly staff to the super convenient location, it puts some more expensive hotels to shame. From the hotel, you're just over 1 mile away from the airport, and 2 miles from the NEC - talk about being in a prime position.
The Thyme restaurant on-site serves up classic British favourites from gourmet burgers to salads in a relaxed and stylish setting. They also have a brilliant Meal Deal to help stretch your holiday budget further - enjoy a cooked breakfast, plus a 2 course dinner and a selected drink for just £23.99. The Thyme restaurant gets mixed reviews - the choice and value are top notch but the service is know to be on the slow side.
Premier Inn offers a 'Full Breakfast' which includes unlimited cooked and continental options for just £8.99. If you're travelling with the kids in tow, it will be music to your ears to hear that up to two under 16s eat breakfast for free when one adult orders the breakfast.
The Room
In a nutshell, the rooms are spacious, comfortable and clean with lots of purple (in true Premier Inn style).
You'll find everything you could possibly need for a comfy stay; kingsize Hypnos bed, a choice of firm or soft pillows, blackout curtains, tea and coffee making facilities and, of course, all the entertainment necessities like freeview TV and free wifi.
Good to know: While a double room is standard, the hotel provides fantastic family and accessible rooms. If you're looking to book a twin room, it's worth taking into consideration that the rooms will feature a double or kingsize bed with a single sofa bed, not two singles.
Wifi is free, however some guests have said it can be a little slow and patchy so if you want to do more than check your email and general browsing, we would recommend upgrading to their faster, 'Ultimate wifi' for £5.
A quick summary of the Premier Inn NEC :
For a cheap and stress-free start to your trip, we recommend the 3-star Premier Inn. Expect simple, comfy and clean rooms, affordable restaurant, welcoming staff and, of course, plenty of purple.
Pros
Cons

✓

One of our most affordable hotels

✗

Wifi can be a little slow

✓

1 mile from the airport

✗

Busy restaurant

✓

Family friendly

✗

Parking overnight is £8

✓

Up-to-date and spacious rooms

✗

No single beds

✓

Affordable meal deals at the restaurant
Check the price of your stay:
Hotel facilities
FREE wifi
Bar and restaurant
Non smoking
Accessible rooms
Meeting rooms
---
Room facilities
King size bed
En suite
Pillow menu
TV
FREE wifi
Blackout curtains
Air conditioning
Tea/coffee tray
---
Parking
Parking with Airparks is available
5. Meriden Manor Hotel
In 2nd place is the stately yet up to date, 4-star Meriden Manor (Best Western Plus). A 16th century manor house boasting an AA-Rosette award winning restaurant and a simple 10 minute transfer to the airport by taxi.
The Hotel
Set surrounding beautiful countryside it would be easy forget this impressive 16th century manor house is just 10 minutes from Birmingham airport. The grounds and garden are beautifully kept and well worth exploring. There's even a seating area, ideal for dining alfresco in the warmer, summer months.
While the lavish, Georgian decor and convenient location make this a popular choice with travellers, it's the fine dining that makes this Birmingham airport hotel special, with many reviews praising the high quality of food. When it comes to restaurants, you'll be spoilt for choice; for elegant, a la carte cuisine served in a sophisticated atmosphere look no further than the AA-Rosette award winning Regency restaurant. For a more casual dining experience, with delicious American dishes on the menu, check out the vibrant Houston's Bar and Grill.
Kick start your day with a hearty buffet breakfast. Choose from a range of continental options for £8.95 or a full English for £10.
The Room
The spacious rooms have a traditional and elegant feel but don't worry, it's also equipped with all the mod cons you could possibly need. If you're lucky you might even bag yourself a room with a countryside view.
There's a warm, regency decor throughout the rooms, all with comfy furnishings, interesting artwork and a roomy en-suite with complimentary products and fluffy towels, creating a homely yet luxurious environment.
When you're ready to settle down for the evening you'll be able to enjoy the free wifi, large flat screen TV, tea and coffee making facilities and, if you're feeling a little peckish, room service.
Wifi is free in the rooms and around the hotel. The majority of people who reviewed the wifi said they had a fast and reliable internet connection.
A quick summary of the Meriden Manor:
The 4-star Meriden Manor is stately yet up to date, meaning you can enjoy the elegant, regency decor while staying connected. Set in peaceful countryside it's hard to believe you're only a 10 minute taxi ride away from Birmingham airport.
Pros
Cons

✓

10 minutes from the airport

✗

No gym or swimming pool

✓

AA rosette award winning restaurant

✓

FREE wifi throughout the hotel

✓

Spacious bedrooms

✓

Conference facilities
Check the price of your stay:
Hotel facilities
FREE wifi
Two restaurants
Bar/lounge
Room service
Conference facilities
Laundry service
No smoking
Wheelchair access
---
Room facilities
Double bed
En suite
FREE wifi
Flat screen TV
Complimentary toiletries
Trouser press
Telephone
Work area
Tea/coffee tray
---
Parking
Parking at the hotel available

(cheapest option)

Meet and Greet parking available
The Rest are still the best...
The hotels above are our top five based on customer choices, but if you don't find something there that suits your needs, the rest of our hotels are still excellent choices!
Hilton Garden Inn
Located right outside the airport and just a 2-minute walk from the terminal, the Hilton Garden Inn is very convenient. This Luxury, 4-star hotel is complete with free WiFi, a great gym, sophisticated bar and restaurant.
Hilton
The Hilton has an pool, sauna and full gym as well as comfortable rooms with balconies overlooking a lake so you can get your holiday started a day early!
Holiday Inn Express
Holiday Inn Express are a well known name in hotels providing comfort and convenience without breaking the bank! You even get free WiFi and breakfast!
Travelodge
If you're looking for a hotel where you can just get your head down for a good night's kip, the Travelodge at Birmingham Airport could be just the one for you. No-frills, just a comfy bed in a comfy room to help you sleep before your holiday.
Genting
Coventry Hill
Holiday Inn Express South
Holiday Inn
Holiday Inn Express Castle Bromwich
Crowne Plaza
Sure Hotel
The Arden
Quality Hotel
Birmingham Airport Hotels

Reviews

Birmingham Airport Hotels is rated, on average, 4.5 out of 5 by 654 Airparks customers

Ibis
Yes very efficient and professional service
Fri 1st Dec 2017
(5 out of 5)
Meriden Manor
Lovely hotel and room.
Sat 2nd Dec 2017
(5 out of 5)
Travelodge
Very good nice room nice friendly staff & the parking @ Airparks was brilliant and so easy will do again.
Sat 2nd Dec 2017
(5 out of 5)