B&Bs Birmingham Airport
We think that Bed and Breakfast at Birmingham Airport is certainly a good idea! No-one likes waking up feeling tired and stressed, so start your holiday right with a night in a bed and breakfast.
Arden Hotel Birmingham with Breakfast - 4 Star

Prices range from £53.00 to £192.00
About
Situated less than 20 minutes (and under a mile) away from Birmingham Airport, the Arden Hotel & Leisure Club is a charming family run hotel with a fantastic restaurant, pool and sauna. Rooms come with a king sized bed and free WiFi. Breakfast is a Full English and continental buffet which is served in the hotel restaurant. Book in advance to get breakfast for just £10.00 per person. Breakfast is served from 6:30am on weekdays and from 7:30am at weekends.
Arden Hotel with Birmingham Airport Parking
Arden with Parking at the Hotel - includes parking at the Arden for the whole of your trip. All you have to do is drive to the hotel car park, park up, and check in.
Getting to and from Birmingham Airport - there are various travel options to get to the airport. You can walk 10 minutes down the road to Birmingham International and get on the monorail to the airport. You could also get a taxi, which takes 5 minutes and costs £4.00.
Directions to the Arden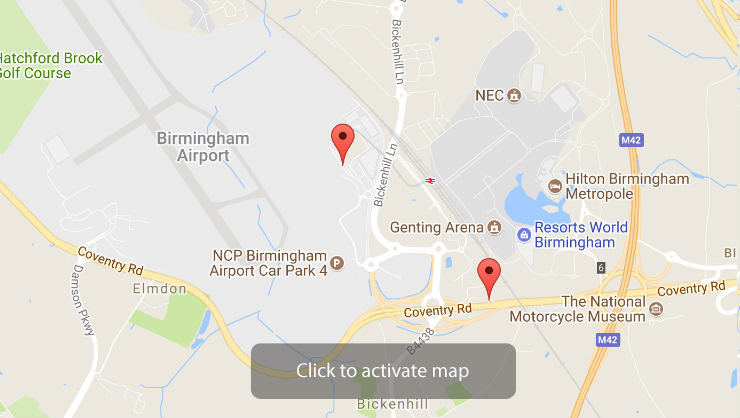 Breakfast at Manor Hotel Meriden - 4 Star

Prices range from £56.00 to £147.00
About
Located 15 minutes away from Birmingham Airport, this grand 16th century manor is nestled in the heart of the countryside. Perfect for peace and convenience, you're guaranteed a happy stay at the Meriden. Boasting vibrant big rooms, there's free wifi as well as a flat screen TV and a host of other amenities. For breakfast there is a Full English and continental buffet, served in the hotel restaurant from 6:30am - 9:30am every day. Breakfast is £9.00 per person.
Birmingham Airport Parking with Meriden
Meriden Manor with Parking at the Hotel - you can park at the hotel for the duration of your trip, and your confirmation email with have all the direction details in it. Transfers are by taxi (included in price) and are 15 minutes to the airport.
Meriden Manor with Maple Manor Parking - for an added touch of luxury, this package includes meet & greeting parking with Maple Manor throughout your trip. You can park in the hotel car park overnight (included in price) and then drive to the airport in the morning and leave your car with the designated driver. They will park your car for you.
Directions to Meriden Manor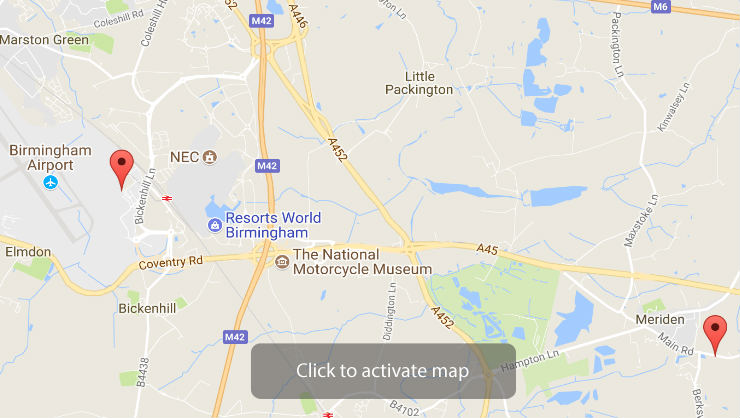 Other B&Bs near Birmingham Airport
We've also put together some non-Airparks bed and breakfasts in Birmingham for you to choose from! You will need to book these and your Birmingham Airport parking separately.
Hampton Manor

Prices range from £150.00 to £195.00
About
Hampton Manor in Solihull is an award-winning luxurious Tudor estate with all the modern amenities (and it's less than 2 miles from the airport)! Pretend you're royalty for the night with a stay in one of the 15 uniquely designed rooms kitted out with designer furniture and interiors. With its Michelin Star and four AA Rosette restaurant, guests can indulge in a delicious breakfast in the main restaurant, Peel's Restaurant. Breakfast is included with the room, which start at £160. Why not keep the VIP experience going that little bit longer by adding on one of our exclusive Meet and Greet parking deals?
Directions to Hampton Manor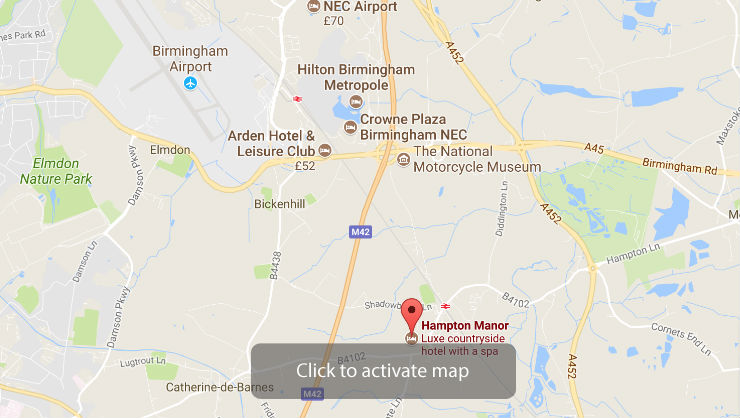 Blackgreaves Farmhouse

Prices range from £150.00 to £195.00
This superb family Grade II listed bed and breakfast farmhouse is set in 100 acres of farmland in peaceful Lea Marston. Blackgreaves Farmhouse is 15 minutes from the airport, and has recently restored king size rooms that come with a luxury farmhouse cooked breakfast. Luxury rooms start from £85.00 and have beautiful characteristic original historic features. Make your trip even easier by adding Birmingham Airport parking to your B&B booking.
Directions to Blackgreaves Farmhouse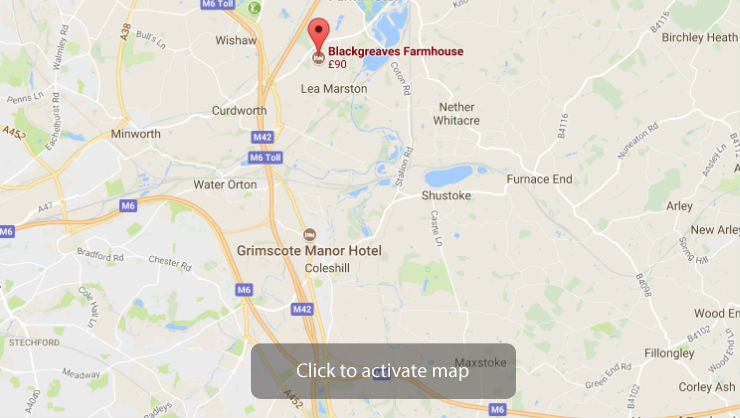 Birmingham Airport Hotels with Parking
If you would prefer to stay in one of our Birmingham Airport Hotels, we have some fantastic deals.