You are here: Home > News > Which?Travel finds that Airparks offer cheapest deals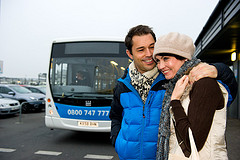 Which? finds that Airparks offer cheapest deals
The latest independent investigation by Which? Travel magazine found that Airparks offers one of the cheapest deals for airport parking. The consumer watchdog also found that travellers will always save when they pre-book their airport parking.
And, for the next half-term holiday in June, Airparks East Midlands is offering secured parking for under £6.00 a day.
Airparks East Midlands is a popular choice for holiday travellers who are looking for convenience, security and excellent value for money. The car park is just a 5-minute transfer bus to the airport.
Airparks provide airport parking at Birmingham, Cardiff, East Midlands, Gatwick, Glasgow, Luton and Newcastle. All Airparks sites are less than five miles from the airport, and hold the Park Mark security award.
Howard Dove, Airparks' CEO, said: "Our Airparks sites offer a cost effective choice for holiday travellers as well as car parking with the focus on great customer service."
He continues: "Our message to customers has always been to book in advance and save, and it's good news that this is backed up by this new consumer survey.
"All our Airparks sites have the Park Mark award for safer parking and we aim to offer our customers a first-class parking service, with regular transfers to the airport."
Price is based on a search made on April 27 for Saturday June 2 and is based on the non-amendable, non-refundable Airparks East Midlands Long Stay Value package.
Prices are subject to change and availability.
Non-amendable, non-refundable parking cannot be changed or cancelled once booked.