You are here: Home > News > Public Bus Service
Public bus service now available
Airparks is always seeking new ways to give you flexibility and choice, so we announce that public bus services are now available from all Airparks sites (excluding Airparks Newcastle and Airparks Manchester Ringway).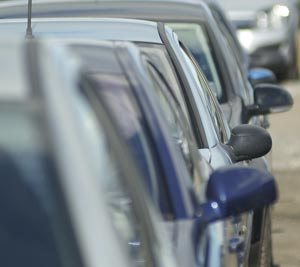 There is now a public bus service available from all Airparks sites (excluding Airparks Newcastle and Airparks Manchester Ringway), allowing an extra option or choice when travelling to-and-from airports and airport car parks. Local fares are available for the general public, so please see the Traveline website, or your local authority Transport executive such as Centro for more information or details.
Airparks is the largest off airport parking operator in the UK, and we provide easy and efficient complimentary transfer buses that run every 20 minutes to-and-from airport terminals. There are nine Airparks sites to choose from across the UK and we're dedicated to offering the lowest prices with our Best Price Guarantee. At Airparks, we're proud to park your car.
Book your airport parking with Airparks today and save yourself time, money and hassle.
Published: April 8, 2010
---
Other Related Articles
2008 Events at Donnington Park
East Midlands Airport is just a short distance from Castle Donnington and Donnington Park. At Airparks we bring you a guide to the years events to help you avoid congestion at peak periods
Heathrow Economy Parking
Flying from Heathrow? Airparks offer great, low cost Heathrow Airport parking with Heathrow Economy Parking, book today and save.
Birmingham Ibis Hotel
An overnight stay in an airport hotel could make all the difference to your holiday, a stress free start when flying from Birmingham Airport is now available with the Ibis hotel for low prices
Luton Airport Travelodge
The Luton Airport Travelodge is an ideal place for an overnight hotel stay, close to the aiport, cheap and with airport parking provided by Luton Airparks
Gatwick Sofitel Valet Parking
A valet parking service is now available with a stay in the Gatwick Sofitel airport hotel. When you arrive at the Sofitel Hotel, a Maple Manor driver will collect your car. On your return to the UK, you'll be met at the Terminal with your car.