You are here: Home > News > Summer Airport Parking.
Airparks Low Summer Prices
Book now and save on your summer airport parking at Airparks. When you book with Airparks you can be sure that you will receive friendly, efficient and professional service at a Park Mark recognised secured airport car park.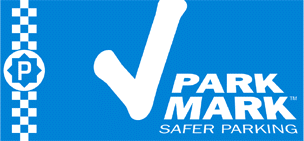 Our exceptionally high standards of service and our excellent low prices keep our loyal customers coming back to park at Airparks year after year. If you haven't yet parked at an Airparks site - Park at Airparks this Summer while taking advantage of low, low prices at Airparks sites.
Check out our Summer offers:
There are extra savings to be made when you book from 28 days in advance!
Airparks offer regular shuttle bus transfers to and from the airport. Our thoughtful, friendly and helpful services include battery recharges and jump starts. When you park your car at any Airparks site you can rest assured it will be well looked after and taken good care of while you are away on holiday.
Other services that are offered at Airparks Services car parks include:
Airparks Express - a one way meet and greet service that saves you the hassle of transferring to the car park to collect your car on the return journey. Airparks express is available at Birmingham, Cardiff and Luton airports for only £20 on top of the on standard Airparks parking price.

At Manchester Airparks - Airparks Club Class and First Class Valeting: £19.99 supplement on standard pricing for Club Class and £39.99 for First Class.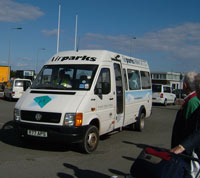 Sandra M parked at Birmingham Airparks at the end of June - this is what she said about our standard of service - "Really pleased with the service - the lady on the reception was very helpful. The shuttle bus was noticeably clean. On our return journey we didn't think that we would be able to get on the bus because there was quite a queue, but the driver re-organised all the luggage and not only did we get on but 3 other couples were able to travel - Very efficient."
Book your Airport Parking using the booking engine, or for more airport parking information before you book, follow the links above.
AA Routefinder - Find your way to your airport parking site...
BBC Travel - What are the roads like?

Published by: Helen Gillilan
Published on: 23rd July 2007
---
Other Related Articles
Tunisia travel disruption. Monday, June 29, 2015
Important information for customers travelling to or returning from or affected by Friday's events in Tunisia.
Gatwick Airport Chauffeured Parking Service
Gatwick CPS offer a low cost, efficient and friendly personal parking service with high levels of security.
Gatwick Airport Mystery Hotels - Airparks Special Deals
Book an un-named four star airport hotel at Gatwick for a bargain price - rates start from £45 a night
Bristol Airport Holiday Inn
Enjoy low rates at the Bristol Holiday Inn - Room plus 8 day parking from £125 or room plus 15 days parking from £140.
Airparks featured in Which? magazine
Airparks airport parking get a mention for low prices in Which? consumer magazine.