You are here: Home > News > Pre-book & save
Pre-book & save - top tips
Make the most of your money when it comes to airport parking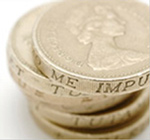 There are many people out there that still choose to take a taxi to the airport. And there's an even higher number that turn up at the on-airport car park without pre-booking. It may sound pretty normal, but in reality it's completely uneconomic.
When you're thinking of taking a trip, buying those holiday extras is something you'd rather leave until the last minute. After forking out for the expense of flights, accommodation and saving money for spending, it's understandable why.
So, if that's the case, why add to that cost by taking a taxi, the train or paying the gate price for on-airport parking?
Our aim is to raise awareness on pre-booking to save on airport parking. And it's also to give top tips on making sure you can benefit from cheap airport parking too.
Check out our top five money saving tips at our pre-book & save advice page. With our guidance, it's easy to keep the cost of your next trip down - and up to 60% lower.
Pre-book & save - it makes sense
Published by Ross Barnard on March 11, 2010