You are here:
Teesside Airport Hotels With Parking
Top Durham Tees Valley Airport hotels with parking
Last updated on 1st October 2020
Booking a hotel with parking at Durham Tees Valley Airport is a great way to avoid those early morning starts and airport parking charges. In fact, you can often save money by doing so! Find our best deals on Durham Tees Valley Airport hotels with parking by entering your travel dates at the top of the page and pre-booking your stay with Airparks.
We work hard at Airparks to ensure that we are bringing you the best hotels, not just for comfort, but also for value and convenience. That's why we recommend the St George Hotel at Durham Tees Valley Airport.
St George Hotel at Durham Tees Valley Airport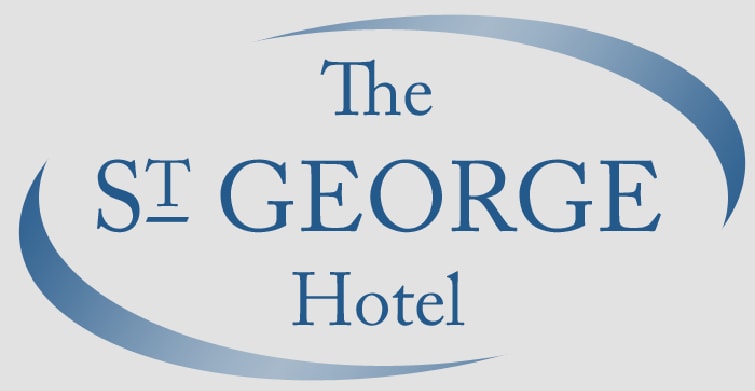 | Distance to airport | Free transfer | Free WiFi |
| --- | --- | --- |
| 140 metres | ✗ (?) | ✓ |
The St George Hotel is a lovely 3-star hotel with an outstanding location close to Durham Tees Valley Airport. Here you can put your feet up and completely unwind knowing that when it's time to head to the airport it's just a brief stroll away.
One of the best things about the airport is that despite its proximity to the airport, you can relax on the pleasant garden terrace and you won't be any the wiser.
Rooms
The rooms at the St George Hotel are comfortable and well-appointed, offering everything you need to relax before your onward travel. Put your feet up in these clean and spacious rooms before you settle down in the cosy beds and drift off to sleep.
You'll benefit from free WiFi throughout the building and the hotel provides a large desk in your room if you have any last minute work to catch up on. If you are just looking to relax there is also a HD TV in every room with a range of freeview channels.
Restaurant and Bar
Breakfast served:
Head down to the St George's Restaurant and Bar area for a hearty breakfast which will give you the best start to your day.
If you have an early flight a continental breakfast can be served in your room at anytime.
The restaurant serves delicious food throughout the day so whenever you get hungry there'll be something available. The menu offers a range of appetizing favourites such as steaks, pizzas and battered cod.
Parking and transfers
Parking is on-site at the St George Hotel, simply park your car and head to the reception, when you return your car will be right where you left it.
There's no need to worry about transfers, Durham Tees Valley Airport is a 2 minute walk from the St George Hotel.
Check availability by entering your travel dates at the top of the page. When you're ready to arrange your Durham Tees Valley Airport hotel with parking you can do so in one easy booking.
Accessibility
For any additional information or if you have any specific queries please contact the St George Hotel on 01325 332631.
Hotel check-in/out details
Check-in from 12:30PM
Check out by 14:00PM
A quick summary of the St George at Durham Tees Valley Airport
The St George Hotel is a delightful hotel near Durham Tees Valley Airport offering free WiFi, comfortable, spacious rooms and delicious dining.
Pros
Cons

✓

Only 140 metres from the airport

✗

Breakfast not included

✓

Free WiFi

✓

Delicious on-site dining available all day

✓

Continental breakfast can be served in-room at anytime
All information is correct at the time of writing. For the latest information please check with the hotel.
Airport Hotels Reviews
Airport Hotels is rated, on average, 8.4/10 by 2726 Airparks customers.
Crowne Plaza
Parking a little remote.... on distant grassy knoll!
Fri 5th Jan 2018
(10 out of 10)
Thistle T5
Couldn't fault anything. staff at hotel A1. ROOM STAY A1. everything from start to finish of our holiday was great. A credit to you
Fri 12th Jan 2018
(10 out of 10)
Travelodge
We stayed night before we flew out as was a 7am flight we left luggage at hotel then took car to parking lot got bus back but it takes you to airport rather than hotel (defeats point to staying at hotel) anyway driver was nice and dropped us at hotel (thank you) but the bus doesn't pick you up in morning for hotel (which I thought it did) so was left with a 10 min walk or pay more for a taxi. Our room had a massive spider (size of my hand) in it not good. Apart from that room was fine staff where nice. Room was quiet didn't hear anyone leaving during night.
Tue 24th Jul 2018
(6 out of 10)