Stansted Airport B&Bs
No-one likes missing out on a good night's sleep, which is why a stay at a bed and breakfast near Stansted Airport is a great way to start (or finish) your holiday! Wake up feeling refreshed and energised for your travels by checking out the best B&Bs at Stansted Airport.
Tap Hall Bed and Breakfast

Prices range from £59.00 to £70.00
The stunning Tap Hall is a charming 300 year old cottage that's 5 minutes from Stansted Airport. As it's not under a flight path, you're guaranteed a quiet night's sleep. Depending on departure times, guests can enjoy either a Full English breakfast, continental breakfast, or a in-room tray with a croissant or cereal. As Tap Hall isn't an Airparks hotel, you need to book your Stansted Airport Parking separately.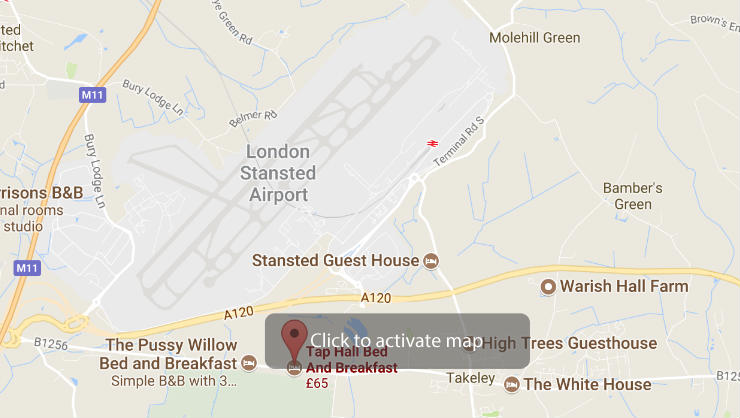 Hampton by Hilton Stansted - 3 Star

Prices range from £70.00 to £193.00
About
The Hampton Hilton Stansted is a trendy hotel located close by to London Stansted Airport. What could be more convenient than direct access to the Stansted Airport terminal? The hotel is only a 2 minute walk away! As a brand new hotel, all rooms are modern and extremely clean with all the up-to-date amenities. Breakfast is a full English and continental buffet (free of charge!). Choices include: yoghurt, sandwiches, eggs and cereals as well as juice, flavoured water and hot beverages. Breakfast is served from 4am - 6am (continental) and 6am - 11am (hot buffet breakfast).
Hilton Stansted Parking
Hampton by Hilton with Breakfast and Secured Parking - park your car in the hotel car park and leave your keys in reception, where your car will be collected by someone from the parking team and parked in a secured off-site car park close by. When you come back, your car will be ready and waiting for you.
Getting to and from Stansted Airport - getting to the airport is easy-peasy! No transfers are needed as it's a 2 minute walk from the Hilton to the terminal via an undercover walkway.
Directions to Hampton Hilton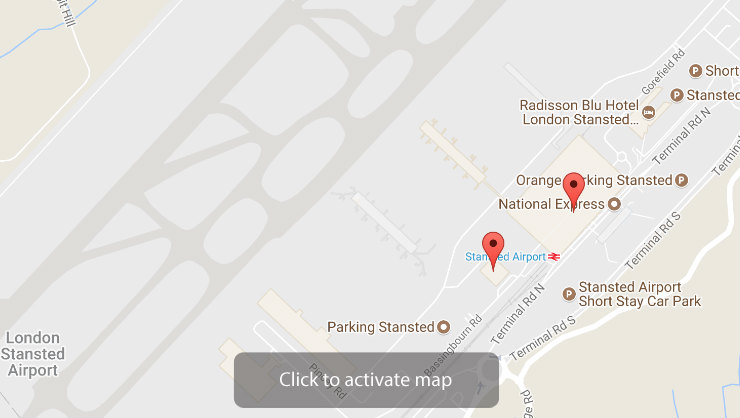 Breakfast at Desalis Hotel Stansted - 3 Star

Prices range from £51.00 to £121.00
About
For complete peace and quiet, the Desalis Stansted is nestled in acres of woodland, but is only a 10 minute drive away from the Long Stay car park. The rooms have a decadent style with a range of up-to-date amenities. In the morning, breakfast is a full English for £8.50 from 8.00am - 9.00am. If you need to catch an early flight, a continental treat is available from 3.30am for £6.50.
Desalis Hotel Parking
De Salis with parking at Long Stay - you just need to drive to the hotel's car park (overnight parking is included) and stay for the night. The following day, drive to Long Stay - which is 10 minutes from the airport (we'll give you directions to the car park and hotel in).
Getting to and from Stansted Airport - Desalis is 10 minutes from the airport and the Long Stay car park. From the Long Stay car park, you can take the shuttle bus to the airport (included).
How to get to Desalis Stansted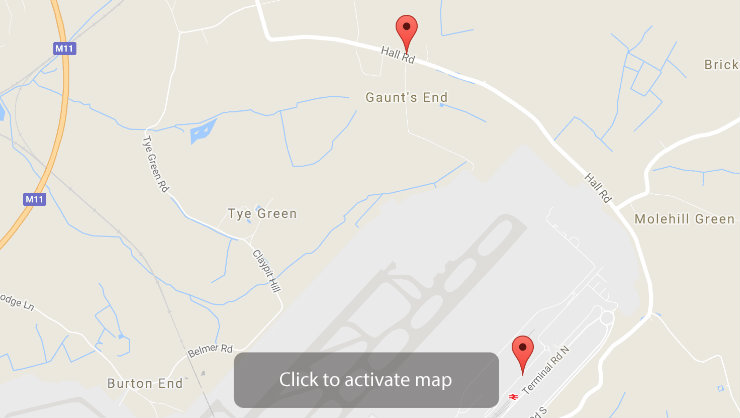 Stansted Airport Lodge

Prices range from £55.00 to £69.00
Situated less than 5 minutes from the airport, Stansted Airport Lodge is a comfy and modern lodge that's perfect for travellers going to and from Stansted Airport. The inexpensive rooms come with handy facilities, and a yummy continental breakfast is served every day. You will need to book this B&B outside of Airparks and book parking separately. You can view our current Stansted Airport parking deals here.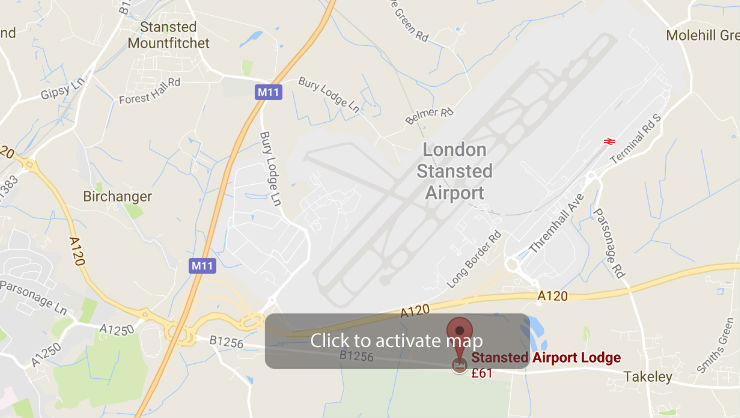 Stansted Hotels with Parking
If you're after the best Stansted Airport parking deals around, we've got some great Stansted Hotels with Parking deals on offer! Click here to see all our current airport parking packages.