The Best Western Everglades Park Hotel
Directions to the Best Western Everglades Park Hotel | Summary
The Best Western Everglades Park Hotel offers a comfortable and reasonably priced stopover with 3-star facilities.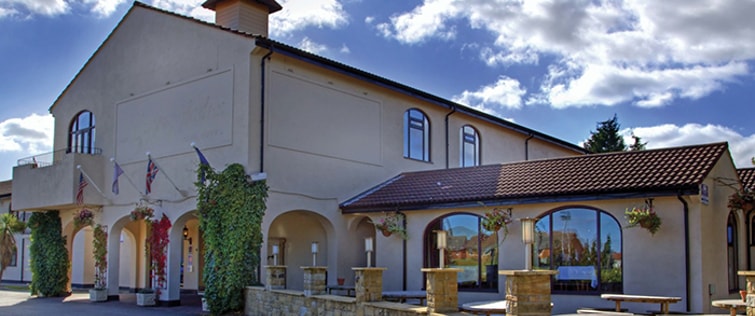 Located just a 15 minute drive from Liverpool Airport the Best Western Everglades gives you free WiFi, an on-site restaurant and they've negotiated reduced rates at a nearby fitness centre, so whether you're just looking to relax before your flight or you intend to be a bit more active, the Best Western has got you covered.
Rooms
The large rooms are clean and modern, a great space where you can kick off your shoes and relax on the luxurious bed. Use the free WiFi to brag to your friends or check the weather at your destination, or simply see what's available on the in-room TV. Whatever you decide, your room is designed to give you a great night's sleep.
| Room type | WiFi | Flat-screen TV |
| --- | --- | --- |
| Standard | ✓ | ✓ |
Restaurant and Bar
Breakfast served:
Monday - Friday: 06:30AM - 09:30AM
Saturday - Sunday: 08:00AM - 10:00AM
In the morning you can tuck into a delicious and large buffet of cooked and continental breakfast items that'll get you fuelled up for the day ahead. If you book your breakfast at reception when you arrive it will cost £10 per person.
The on-site Keys Restaurant is open daily from 19:00PM - 21:30PM for evening meals. You'll be able to enjoy a varied and tasty range of traditional dishes, all cooked using locally sourced produce, while soaking up the charming atmosphere.
Parking and transfers to Liverpool Airport
You'll have 2 options for parking when you stay at the Best Western Everglades Park Hotel:
You can choose to park at the hotel car park, you simply need to drive to the hotel, park up and check-in at reception. When it's time to head to Liverpool Airport the hotel can order a taxi for you; the trip normally takes about 15 minutes and costs approximately £15 each way.
The second option is to park at the Long Stay car park at Liverpool Airport. On the night of your stay at the Best Western Everglades Park Hotel you'll park in their car park. On the morning of your flight drive to the Long Stay car park where you car will remain during your trip. From the car park it's just a 5 minute walk to the terminal. All directions will be included in your booking confirmation.
To check pricing and availability simply enter your travel dates at the top of the page. When you're ready to arrange your stay at the Best Western Everglades Park Hotel you can do so in one easy booking.
Accessibility
If you have any questions or specific requirements please contact the Best Western Everglades Park Hotel on 0151 495 5500.
Hotel check-in/out details
Check-in from 14:00PM
Check-out by 11:00AM
A quick summary of the Best Western Everglades Park Hotel:
A 3 star hotel offering comfort and convenience at a reasonable price near Liverpool Airport
Pros
Cons

✓

Free WiFi

✗

Breakfast not included

✓

2 options for parking

✗

Transfers not included if you park at the hotel
Hotel facilities
Free WiFi
On-site restaurant and bar
---
Room facilities
Free WiFi
Flat-screen TV
Satellite channels
Tea/Coffee facilities
Work desk
All information is correct at the time of writing. For the latest information please check with the hotel.