Compare Humberside Airport Parking
Book now from only

£50.50

for 8 days
---
You are here:
Humberside Airport Parking
Humberside Airport Parking
Paying the gate rates for Humberside airport parking doesn't make sense, especially when pre-booking takes just a few minutes online. It's surprising how many people still turn up on the day and don't book in advance. What they don't know is pre-booking parking at Humberside airport with Airparks could cost you as little as £6.31 a day. If you don't think ahead and turn up on the day, you could be charged an extortionate amount of up to £7.00 per day. What a saving! To ensure we can give you the lowest price, we even offer our Never Beaten on Price Guarantee on all of our Humberside parking products.

* Live airport parking prices are constantly changing according to supplier availability and pricing and, as such, may be different to the prices advertised here. We do our best to display the most relevant, up-to-date prices here using example dates and times (specified within the '(?)' ) which is always the cheapest 8 day period within the next 61 days.
Humberside parking options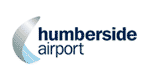 Humberside airport is one of the fastest growing in the UK, with regular flights to Amsterdam and Aberdeen. With passenger numbers on an increase and just one main Humberside airport car park, it makes booking in advance a wise idea. Make your booking online today, or why not contact us to book your Humberside airport parking.
Why not take advantage of Humberside On-Airport Parking. A convenient and hassle-free car park, very close to the Humberside airport terminal - and just a five minute walk. If you're looking to save time and want a stress-free experience, this car park is ideal.
Book your parking at Humberside airport with Airparks today for a quick and secure booking process.
Getting to Humberside car parks
Directions to each Humberside airport car park
We have more customer feedback on our Humberside airport parking reviews page.
Customer Reviews
Car parks 2, 3 and 4

Easy to book on line and to check out on the way home

Mrs Robinson

Wed 13th Feb 2019

(10 out of 10)

Car parks 2, 3 and 4

Parking was fine and convenient for the terminal. However, I am experiencing great difficulty in obtaining a VAT receipt. The link online doesn't seem to function and I am trying to make telephone contact. Pain!

Mr Henderson

Fri 24th May 2019

(6 out of 10)

Car parks 2, 3 and 4

Close to airport

Mrs Smura

Fri 3rd Jan 2020

(10 out of 10)

Car parks 2, 3 and 4

Conveniently located

Mr De Souza

Thu 20th Feb 2020

(10 out of 10)

Car parks 2, 3 and 4

Conveniently located

Mr De Souza

Thu 20th Feb 2020

(10 out of 10)
Related Humberside airport parking pages Articles
Attractions Near to Humberside Airport
Humberside Airport is located in North Lincolnshire, and serves the region around Grimsby, Kingston upon Hull and Scunthorpe. There are lots of things to see and do in and around Humberside Airport.
Cheap Humberside Airport Parking
Cheap Humberside Airport Parking - Pre book cheap Humberside Airport parking online with Airparks and save money. We have the best selection of services offering the cheapest Humberside Airport parking available.
Saving Money Parking at Humberside Airport
You will be amazed at the money there is to be saved when you plan in advance and pre book your airport car parking online. If you have never pre-booked your parking before, give it a try today with Airparks.
Humberside Airport Parking Reviews
Humberside Airport Parking is rated, on average, 9.2/10 by 108 Airparks customers.
Check out all our Humberside Airport Parking Reviews.
Car parks 2, 3 and 4
Close to airport
Mrs Smura
Fri 3rd Jan 2020
(10 out of 10)
Car parks 2, 3 and 4
Conveniently located
Mr De Souza
Thu 20th Feb 2020
(10 out of 10)
Car parks 2, 3 and 4
Conveniently located
Mr De Souza
Thu 20th Feb 2020
(10 out of 10)