You are here: Home > News > Airparks Birmingham Advance special rates
Airparks Birmingham Advance special rates
Save time and money by pre-booking your airport parking with Airparks when you fly from Birmingham airport.
Book 30 days or more in advance and we can offer you one of our special Airparks Advance rates, even lower than our usual fantastic prices:
8 days parking from £19.60
15 days parking from £36.75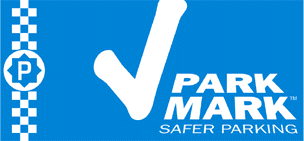 These special prices are ideal if you can be certain of your travel date as bookings on advance purchase rates cannot be amended or cancelled.
Airport parking at Airparks Birmingham is cheap, quick and easy. Airparks Birmingham is the closest off-airport car park serving Birmingham Airport. Transfers between Airparks and Birmingham airport take just 15 minutes and run 24 hours a day.
You can also rest assured that your vehicle will be well cared for in our highly secured airport parking facility, which has been awarded the Park Mark. Airparks Birmingham is fenced and floodlit with CCTV and 24 hour patrols.
Take advantage of our low prices and book your Birmingham airport parking today.
Please note: Bookings are subject to availability and prices change. This price was valid for a search in January 2009.
Published by: Maxine Clarke
Published on: January 19, 2009
Other Related Articles
Manchester Airport Passengers Warned About M56 Roadworks
Planned roadworks on the M56 may delay journey times for passengers travelling to Manchester Airport.
Show and Stay winners
Congratulations to the winners of our fantastic Show and Stay competition!
Update on Airparks' kickboxing champions!
Airparks' two amateur kickboxers won gold in the World Amateur Kickboxing Championships
Giving Airport Parking Prices A Kicking
Airparks have sponsored two amateur kickboxers in the World Amateur Kickboxing Championships
Foreign exchange ATM opens at Gatwick Airparks
Airparks Gatwick has become the first off-airport car parking operator in the UK to provide a foreign exchange cash machine for customers.