You are here:
Airport Hotels
Airport Hotels
Airport hotels offer the chance to start or end your holiday with a touch luxury. They are also a practical and convenient solution to the problem of arriving back to the airport late at night or having to depart early in the morning.
Rather than endure a tiring drive home late at night after a draining flight, book a hotel near the airport. You can be in a warm, comfortable bed within minutes of stepping of the plane, and awake the next morning refreshed for the last part of your journey home.
No need to make a bleary-eyed car journey to catch your flight in the early hours of the morning; book the night before you are due to depart in a hotel close to the airport. You can wake up on the day just a short transfer ride away from the airport terminal, making the start of your holiday a lot more relaxed.
Airparks' airport hotels with parking can actually work out cheaper than booking airport parking on its own. By pre-booking online you can make huge savings, and all our airport hotels are covered by a Best Price Guarantee, so you can be sure of paying the lowest prices on the market. Airparks' do not provide airport hotels ourselves, but we are proud to recommend our preferred partner, Holiday Extras, who offer a great range at airports around the country.
Why book an airport hotel?
We highly recommend the use of airport hotels because we know how much of a difference a comfortable over-night stay can make to your travelling experience. We constantly receive positive feedback from customers who have booked an airport hotel with us.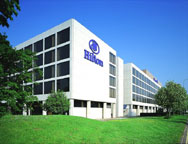 Dictate your own travel time-table and avoid the airport traffic
Perfect for late or early flight times, make it convenient for you.
Courtesy hotel transfers to the airport for a stress-free experience
Choose an airport hotel with parking and save the worry about parking your car
Be confident of getting a great deal with our best price guarantee on airport hotels and parking
Start your holiday early, or end it relaxed
Great rates on UK airport hotels
We have excellent rates on hotels at some of the busiest airports in the UK. Take a look at our selection of Gatwick airport hotels and discover why we are the number one choice. We also have great deals on Heathrow airport hotels, Stansted airport hotels and Manchester airport hotels.
Airport Hotels
Airport Hotels

Reviews

Airport Hotels is rated, on average, 4.2 out of 5 by 4,838 Airparks customers

Novotel
Great , very friendly staff and on time . Excellent
Mon 31st Jul 2017
(5 out of 5)
Hilton
Very good service staff very helpful all very good
Tue 1st Aug 2017
(5 out of 5)
Cambridge
Fab service
Mon 31st Jul 2017
(5 out of 5)
Read more airport hotels reviews
Gatwick Airport Hotels with Parking
If you are driving to the airport, an airport hotel with parking is a great way to travel.
From only £37.00 ( 1 night and 8 days parking )