You are here:
Glasgow Airport Hotels With Parking
The 7 best Glasgow Airport hotels of 2017
Last updated on 31st August 2017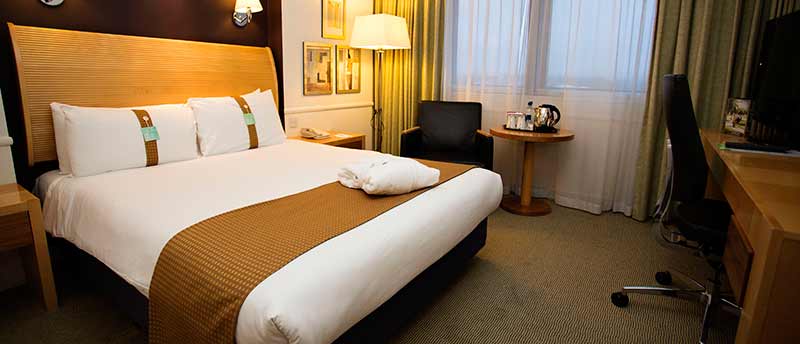 Get stressed about an early flight? Dread getting stuck in airport traffic? Us too.
But it doesn't need to be like that. You can avoid the traffic, the time pressure and all the extra stress that comes with travelling to the airport on the same day as your flight.
How?
Staying in a Glasgow Airport hotel the night before your flight practically guarantees a super easy, chilled start to your holiday. The only tricky part is working out which hotel at Glasgow airport is the perfect fit for you and your trip.
So don't go it alone. Let us be your knights in shining armour.
We've done all the boring bits like researching the hotels, reading the reviews and investigating the locations, all you need to do is read our very honest and thorough list of the best airport hotels at Glasgow Airport and pick your favourite!
We've even tried out the hotels ourselves so that when you do choose a Glasgow airport hotel or even a Glasgow airport hotel and parking package, you know exactly what to expect - no nasty surprises.
So let's get to the point. Which Glasgow airport hotels are the best?
If you take a look at the table just below, you'll see the complete list of the best hotels at Glasgow Airport.
Each hotel has been broken down into 6 essential bits of information, like breakfast and Glasgow Airport parking, so it's easy to see if the hotel fits your requirements and preferences.
Check it out:
Most of the Glasgow hotel deals in this list are modern, really close to the airport and affordably priced - in our eyes the ideal airport hotel.
Their proximity to the terminal makes them the perfect solution for families, seniors and travellers with mobility difficulties. In fact, they're great for anyone!
Just what you're after? Fantastic. Let's get started.
Glasgow International Airport Parking

Reviews

Glasgow International Airport Parking is rated, on average, 4.3 out of 5 by 14,806 Airparks customers

Park 'N' Fly
Friendly service, clear instructions
Fri 26th Feb 2016
(5 out of 5)
Park 'N' Fly
Always very pleasant and helpful
Mon 7th Mar 2016
(5 out of 5)
Park 'N' Fly
Ease of parking, close to airport, prompt drop-off and pick-up, and lowest cost at Glasgow.
Wed 2nd Mar 2016
(5 out of 5)
Read more Glasgow International airport parking reviews
We're proud to be working with...