You are here: Home > Airport Parking
Airport Parking
Choice of Airparks and other airport parking operators with up to 60% off
We know that finding reliable, cheap airport parking is the top priority for travellers. The team at Airparks are experts in delivering professional, affordable parking, whether this be one of our own Airparks services or the best deal on official on-airport parking; when you book in advance online or over the phone with Airparks, you can save up to 60% off your airport parking!
Why our customers love Airparks:
We have over 20 years experience, leading the way since 1991
We offer the best in cheap airport parking - saving you up to 60%
Friendly staff at all Airparks sites offering personal assistance
We have iincredible rates on airport hotels with parking included
You will find the best choice of airport parking and hotels here
Exceptional customer service, including support from our award-winning Kent-based contact centre
We look after every customer with a fully secured, safe booking process

Parking options with Airparks
Park & Ride: You can book a Park and Ride service at almost all major UK airports. Airparks sites operate this simple service, as do many official on-airport car parks and some other independent providers you can find on airparks.co.uk. Park your car and hop on the transfer bus to the airport with minimum fuss.
Meet & Greet: This is an excellent parking option for anyone with a lot of luggage or who just dislikes the whole transfer process at the beginning or end of a holiday. A professional chauffeur will meet you at the terminal and park your car for you without delay. On your return, the chauffeur will meet you again with your car so you can head home immediately. Meet & Greet airport parking is a very popular option and there are some great deals available.
Return Greet: After a long flight, no one wants to wait around for transfer buses. Offered at some Airparks locations, the Return Greet airport parking option is the best scenario, where all you need to do is step off the plane and your car will be delivered to you at the terminal. The Return Greet service is an inexpensive way to save time and hassle.
Parking for Disabled Customers: We work with many parking operators who have facilities to help disabled travellers. Our Airparks sites have accessible buses and wide parking bays and friendly staff are always on hand and happy to help any way they can. Other car parking services available to book here have varying disabled parking services so please check our pages for more details or give us a call.
The best choice of London airport car parks
We have an excellent selection of London airport car parks to choose from, all at competitive prices. If you need London Heathrow parking, Stansted parking, Gatwick parking, Luton parking or London City Airport parking, Airparks provide a professional, value-for-money service for you.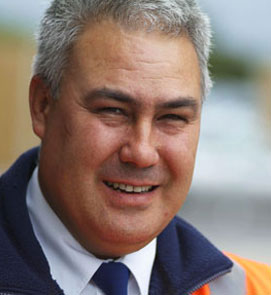 Best Price Guarantee - Making a booking with Airparks really makes sense, and with our Best Price Guarantee it makes even more. If you find an identical parking or hotel product cheaper within 24 hours of booking, we'll match the price or refund the difference. Simple.
Why pay over the top? Turning up and paying the gate rates for airport parking is like throwing money down the drain. With a quick, easy and secure booking process you can make effortless savings with Airparks. And unlike some, we won't sting you with hidden extras; check out our airport parking charges page. Choose from a range of airport parking options at 25 airports across the UK.
Compare airport parking We don't just sell our own airport parking services, you can compare Airparks off-airport car parks with the best of other operators in and around the airports. We only sell the most reliable and best-value parking to ensure our customer feedback remains as overwhelmingly positive as it is today. We also provide a variety of parking upgrades and add-ons so that you can book the perfect package in a single booking, tailoring to your needs and keeping everything as simple as possible.
Money Saving Tips
Find a price guarantee which promises to refund the difference if you find it cheaper - this shows a company is strictly reviewing their product prices and are amongst the very cheapest available. Our Airparks Best Price Guarantee does just this.
Sometimes it can pay to have a quick look for airport parking promotional codes online. These can often be slightly misleading however, so we recommend signing up for newsletters which offer further discount voucher codes which are easy to apply. Visit our homepage to add yourself to the Airparks newsletter.
Book online with a debit card to avoid the more expensive credit card fees.
The cheapest airport car parking options are found off-site. Check the transfer times and bus frequency against on-airport services - it's usually only a minor concession if any at all.
Ensure that you book your parking early to avoid price inflation. Costs vary due to a multitude of factors but as a general rule, the earlier you book the better the price you will get.
Directions to airport car parks
View our complete listing of directions to airport car parks and directions to airports and nearby airport hotels.