You are here: Home > News > 4 Day Parking at Airparks
Four Day's Parking with Airparks
Planning on escaping the winter weather with a long weekend getaway? At Airparks we can now offer a 4 Days option at five of our top car parks and all at our low prices.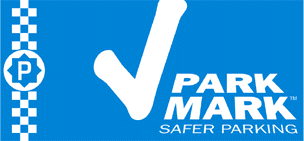 When you book with us you can get 4 day's parking from as little as £11.20 with prices starting from as little as £2.49. All of our facilities are conveniently located close to the airports and offer free transfers for you and your luggage 24 hours a day throughout the year.
At Airparks we pride ourselves on our high level of customer service. Airparks' facilities are also highly secured and have been awarded the Park Mark award for secured parking. The Park Mark is awarded to sites that offer sufficient security features to deter criminal activity. Parking your car with Airparks delivers peace of mind and convenience at a low cost.
Airparks Available with 4 Days Parking
Birmingham Airparks: from £2.49 a day, 4 days parking from £11.20
East Midlands Airparks: from £3.94 a day, 4 days parking from £23.92
Luton Airparks: from £3.94 a day, 4 days parking from £16.00
Manchester Airparks Handforth Dean: from £2.99 a day, 4 days parking from £11.96
Gatwick Airparks: from £4.00 a day, 4 days parking from £22.95
Don't miss out on these low prices, book your short break parking online with Airparks today.
Published by: Tony Hill
Published on: 15th January 2008
Other Related Articles
Giving Airport Parking Prices A Kicking
Airparks have sponsored two amateur kickboxers in the World Amateur Kickboxing Championships
UK Severe Weather Warning
UK Severe Weather Warning
Foreign exchange ATM opens at Gatwick Airparks
Airparks Gatwick has become the first off-airport car parking operator in the UK to provide a foreign exchange cash machine for customers.
Airparks VIP winners announced
Fifteen lucky Airparks customers have won VIP airport parking prizes at the company's five UK car parks.
Airport Lounge - Best Price Guarantee
We now offer Best Price Guarantee on all airport lounge products.