You are here: Home > Airport Parking > Manchester > Purple Parking Manchester
Purple Parking Manchester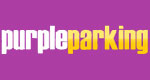 Getting good value is an essential for everyone when it comes to airport parking - let's face it, holidays can add up if not. Purple Parking Manchester airport is that essential you're looking for - it's just 15 minutes from the airport, drops off at all three terminals, has good security and comes with a low price tag.
Transfers: Transfers are included in the price and run every half an hour, 24 hours a day, seven days a week. Transfers take about 15 minutes to reach the airport.
Purple Parking transfers to all three terminals.
On arrival at Purple Parking Manchester: When you arrive at Purple Parking, park in the reception area and make your way inside. You will need to hand in your printed confirmation or quote your booking reference and leave your car keys with them. Your car will be parked for you while you transfer to the airport.
On departure: When you return, please dial our freephone number to arrange your transfer back to the car park. Full instructions will be given to you when you arrive.
Security: The car park has security fencing and is manned 24 hours a day.
Important information:

We recommend that you arrive at the car park 60 minutes before your flight check-in time.
This car park does not allow minibuses, transit-type vans, high-sided vehicles, mobile homes, lorries, caravans or trailers, even if you book more than one space.