You are here: Home > Airport Parking > Luton > Luton Airport Meet & Greet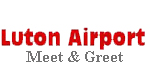 Luton Airport Meet and Greet
Book your Luton airport parking with Luton airport Meet and Greet and the start of your holiday will be effortless. Someone else will do all the work for you. Simply drive to the terminal, leave your car with a chauffeur and it'll be parked while you're away. It's just as simple when you return. Your car, along with the chauffeur, will be waiting close to the terminal for you. Just hop in and head home.
Security:
The car park where your car is stored is fully secured and completely covered by CCTV. Its security guards patrol the site every hour. It holds the Park Mark, a national security award accredited by the Association of Chief Police Officers. To be awarded the Park Mark, car parks have to have modern security measures and be clean and well-lit.
On arrival:
You should call 07500 803230 or 0844 411 3484 when you are about 10 minutes from the terminal. Your chauffeur will meet you in the Short Term car park outside the terminal. They will help you unload your luggage, check your car for damage, and confirm your return flight details. Then you can just walk to check-in.
On departure:
Call Luton airport Meet and Greet when you're ready to leave the airport. Your car will be brought to the Short Term car park. Your chauffeur may ask to see some ID.
Important information
If you arrive more than 20 minutes early or late to drop off your car, Luton airport Meet and Greet may ask you to go to the Mid Term car park and wait in the free drop-off area. Just follow the signs when you get to the airport. Your chauffeur will call when they are nearby and ask you to meet them in the Short Term car park.
Your car will be parked in a fully secured car park about four miles from the airport while you are on holiday.
Official Luton airport Meet
Luton Airport Spittlesea Road Luton LU2 9QT