You are here: Home > News > Airparks Advance rates at Luton
Airparks Advance rates at Luton
Take advantage of Airparks low prices and pre-book your Luton airport parking today.
Luton Airparks is the cheapest car park at Luton airport. And if you are able to book 30 days or more in advance, we can offer you special Airparks Advance prices that are even lower than our usual great rates:
8 days parking from £25.60
15 days parking from £48.00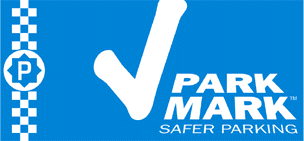 Bookings made at these special rates cannot be amended or cancelled so are perfect if you are certain of your travel plans and want to save some cash.
Luton Airparks is located just four miles from the airport, with quick and easy transfers running 24 hours a day.
We can offer you peace of mind, as well as savings, in our secured, Park Mark awarded car park. Luton Airparks is fenced and floodlit with 24 hour patrols and CCTV.
Make your holiday money go further be pre-booking your Luton airport parking today with Airparks.
Please note: Bookings are subject to availability and prices change. This price was valid for a search in February 2009.
Published by: Maxine Clarke
Published on: January 21, 2009
Other Related Articles
Which?Travel finds that Airparks offer cheapest deals
Travellers flying out of East Midlands Airport for the June half term can buy a week's holiday parking for just £44.99
Safer Manchester Airport Parking
Manchester Airport has recently won the "Park Mark" seal of approval at it's car parks. The award for Safe Parking
Book Airparks Newcastle Advance
Make the most of your money and time by pre-booking your Newcastle airport parking with Airparks.
Q-Park Flyaway Savings at Manchester
Manchester Airport Parking need not be expensive when you book with Airparks and our new Manchester Gold - formerly Q-Park Flyaway - facility
Manchester Airparks Low Prices
Flying from Manchester? Looking for low cost off-airport parking? Then look no further - we've slashed our prices at Manchester Airparks for advance bookings