You are here: Home > News > London City new on-airport short stay car park
New London City on-airport short stay car park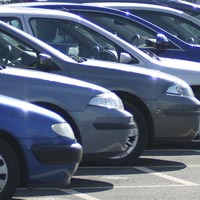 Airparks is pleased to announce a new on-airport car park at London City airport. At Airparks, we're constantly looking for new options to give you a greater choice when choosing your airport parking. The new short stay on-airport parking at London City airport is great for convenience, and means you can drive straight to the airport and not have the added journey to the airport terminal
This new product is situated on the airport, within easy walking distance to the airport terminal. Rates start from just £60.00 for a 2 day stay, and £70.00 for a 4 day stay, subject to availability.
Take a look today and book your airport parking early to reserve your space, and a great price.
Published on: September 14 2009
Giving Airport Parking Prices A Kicking
Airparks have sponsored two amateur kickboxers in the World Amateur Kickboxing Championships
UK Severe Weather Warning
UK Severe Weather Warning
Foreign exchange ATM opens at Gatwick Airparks
Airparks Gatwick has become the first off-airport car parking operator in the UK to provide a foreign exchange cash machine for customers.
Airparks VIP winners announced
Fifteen lucky Airparks customers have won VIP airport parking prizes at the company's five UK car parks.
Airport Lounge - Best Price Guarantee
We now offer Best Price Guarantee on all airport lounge products.