You are here: Home > Southampton Airport Parking
Southampton Airport Parking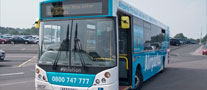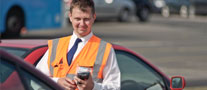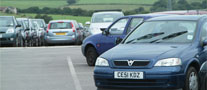 Despite being one of the UK's smaller airports, Southampton Airport provides flights to a wide range of destinations from a good selection of airlines. Over 14 airlines fly to approximately 40 destinations across the world from here, taking around 1.5 million passengers abroad every year. As such, there are some good Southampton Airport parking options to choose from, and some great deals to be had when you book with Airparks.
To get the cheapest Southampton Airport car parking you should book in advance online with Airparks. Pre-booking Southampton parking can get you up to 60% off the on-gate parking price if you book far enough ahead, so it's well worth taking the time to fill out our online booking form. Even the more expensive Southampton Airport on-site parking option can be had at a vastly reduced rate when you pre-book, so why not have a look and see if you can save money on your airport parking today?
Reviews for Southampton airport Parking
150 customer reviews awarded our

Southampton airport parking

a rating of

86%
Southampton airport parking Articles
Attractions Near to Southampton Airport
Located on the south coast of England, Southampton Airport is an ideal departure point for those living in and around the Hampshire area. Flying to more than 50 destinations worldwide, the airport offers various options
Cheap Southampton Airport Parking
Cheap Southampton Airport Parking - Pre book cheap Southampton Airport parking online with Airparks and save money. We have the best selection of services offering the cheapest Southampton Airport parking available.
Saving Money Parking at Southampton Airport
Paying for airport parking needn't make a sizeable dent in your holiday budget. True, airport parking can be notoriously expensive, but there are a number of steps you can take to ensure you aren't paying any more than you have to.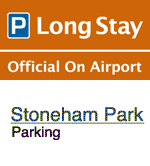 Paying the gate price for Southampton parking can lead to forking out more than necessary, especially when you could pay up to £9.38 per day. By thinking ahead and booking your parking at Southampton airport in advance, you could pay as little as £6.38 a day. If you think that's a low price, you'll be even happier to know we offer a Best Price Guarantee.
If you're looking for the cost effective option for parking at Southampton airport, your best option is Stoneham Park Off Airport Parking. Just 1.5 miles away from the terminal, it's just a short transfer away. If you're looking for the more convenient option, the Southampton Long Stay car park is ideal. Just a five minute transfer to the terminal, it's great for anyone constantly on the move.
For the best choice and the lowest price on Southampton airport parking, pre-book with Airparks today.