Keep it Light: Hand Luggage Allowance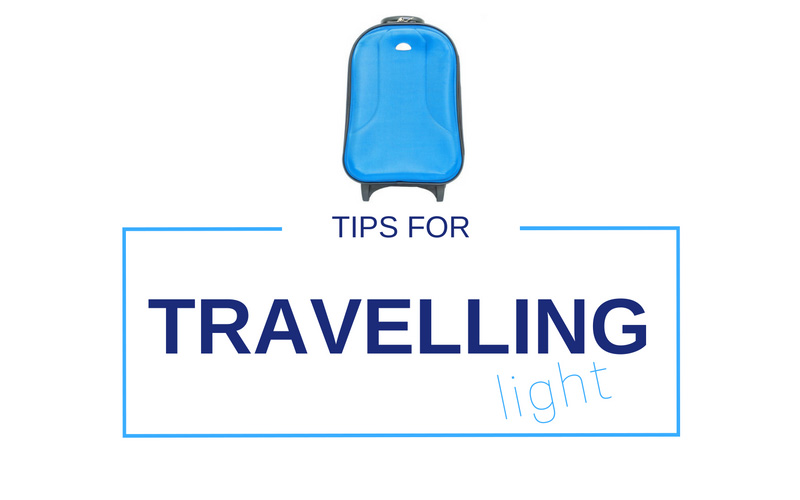 It's coming up to the silly season – when all those phrases that we 'love' to hear keep cropping up in the press: 'Bikini body', 'Beach Body Ready', 'Sexy Summer Abs', 'Get in Shape for Summer', 'Get the Perfect Beach Bum', and 'Summer Slimming' – not forgetting all those quick fix holiday 'must haves'.
Well, you'll be glad to know that we don't really care whether you've fake-tanned, detoxed or consumed your own body weight in celery and cabbage soup to prepare for your holiday! The only thing we care about it making sure that you have a stress-free trip, a wonderful holiday and a smooth, uneventful return home. So we thought we would help, by coming up with suggestions, not based on the result of the scales you stand upon, but the scales that weigh your 'holiday essentials' (sorry – that's another one!).
Here's some advice that we think will help to do all those things – avoiding stress, making up time and saving money – leaving some extra cash to spend on something such as one of our airport lounges or even an upgrade to get your break away off to a great start by making it even better value for money.
Why consider just taking hand luggage?
Even if it isn't a business trip or a city break it doesn't mean that you cannot make hand luggage work for you. If you can pack it efficiently you can make it work for a week or even longer. The benefits are that
It's quicker and less stressful – no need to join a check-in or bag-drop on departure
Easier to put on and off the transfer buses
No long wait at the luggage carousel
Get ahead of everyone else for a taxi or car hire
No worry about your luggage going missing, or bursting open
Avoid checked-in bag charges, which can be up to £160
What bag should you use?
It's amazing how many people nowadays will use the small hard cases as their hand luggage bag, simply because they are marketed as being the 'right' one. However they're unforgiving. A hold all or soft-sided bag on wheels could mean that you can fit your belongings far more efficiently and they are lighter to start with too. But before you make the final decision, do make sure that you have checked the hand luggage restrictions for the airline(s) you are travelling with.
Tips for Travelling Light
Wear Your Heaviest Clothing. If you are travelling somewhere warm, then the heavy clothes will only be needed whilst you travel. But if you are heading to a cooler destination wear your heavy items like jeans, hooded tops and coats.
Pick your Pockets. Use the pockets of the clothes you're wearing to take heavier items such as phone chargers, cameras and books, which you can then transfer to your bag once you are on board
Roll, Don't Fold. Despite looking as if it were an ironing nightmare, rolling can actually prevent unsightly creases and reduces space. Remember that the insides of shoes can provide storage space for small items too.
Be ruthless! Unless you are heading to a catwalk in Milan – you probably don't need to pack as much as you think you do. Lay out in piles, the outfits you have chosen, along with the shoes, the underwear, and accessories if you have them. Then reduce it by a third! Could you mix up a couple of them to provide more options?
Wash and go. Don't forget that you can only take 100ml bottles of liquid, sealed in a clear plastic bag in your hand luggage. Now is not the time to introduce a whole new range of toiletries to your collection. You can buy small empty bottles from the chemist and add small amounts of your usual ones. It will cut down on expense and limit the use of space. Small travel versions are often available of you need them – such as deodorants.
Duty-free. Alcohol, food, tobacco and other items can be bought and carried in one duty free bag. Some airports such as Gatwick, Heathrow and Manchester also allow you to buy duty free, collecting it on the way back.
Have you got some packing tips for travellers? Send us your packing pictures and let us be the judge of your expertise!