You are here: Home > News > Unabeatable Parking
Unbeatable Parking - Heathrow Terminals 1 and 3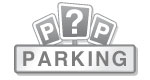 Airparks is now offering a fantastic money saver to anyone travelling from Heathrow airport. If you're looking to save the ££s at a costly time of year, but still want optimum quality and service - this offer is the perfect solution.
To be able to bring these great prices, we can't tell you where you'll be parking until you've made your booking.
What we can tell you is that you'll be parking at a fully secured on airport car park, with regular transfers to terminals 1 and 3. Once you've made your booking, we'll send over the full details of the car park in your confirmation.
Take advantage of the unbeatable parking offer from just £46.50.
Make your booking today by following the link to Heathrow airport parking and save yourself a bundle.
Published December 8 2009
---
Other Related Articles
Giving Airport Parking Prices A Kicking
Airparks have sponsored two amateur kickboxers in the World Amateur Kickboxing Championships
UK Severe Weather Warning
UK Severe Weather Warning
Foreign exchange ATM opens at Gatwick Airparks
Airparks Gatwick has become the first off-airport car parking operator in the UK to provide a foreign exchange cash machine for customers.
Airparks VIP winners announced
Fifteen lucky Airparks customers have won VIP airport parking prizes at the company's five UK car parks.
Airport Lounge - Best Price Guarantee
We now offer Best Price Guarantee on all airport lounge products.