You are here: Home > Airport Parking > Manchester > APH Manchester
APH Manchester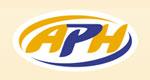 APH Manchester - it's secured, near to the airport and doesn't break the bank. With inclusive transfers that take just five minutes to the terminals, this car park offers off-airport prices with on-airport convenience.
Transfers: Transfers run 24 hours a day, every 10 to 15 minutes and take just five minutes to reach the airport. Transfers run to terminals 1,2 and 3.
On arrival at APH Manchester: When you arrive at the car park, please go to the reception to check in. Make sure you have your confirmation or booking reference number, as well as your car key. After you have checked your car in, you can then catch the transfer bus and make your way to the airport. A fully insured member of staff will park your car for you while you transfer.
On departure: When you return, please catch the transfer bus from outside the terminal. When you get back at the car park, go to the reception to collect your car keys before exiting the car park.
Security: The car park is fully secured and is regularly patrolled by security staff. It has an entrance and exit barrier system, CCTV and security fencing. This car park has been awarded the Park Mark, a national security award accredited by the Association of Chief Police Officers. Before being awarded the Park Mark, car parks have to be inspected by the police. They have to have modern security measures and be clean and well-lit. Car parks which have been awarded the Park Mark are regularly reinspected by the police.
Important information:
The car park has transfer buses which are accessible for wheelchair users. Assistance is available for disabled drivers and passengers. Please call the car park before you arrive to confirm.
Trailers are not allowed in this car park